The EYFS GLD
The Good Level of Development (GLD) is a performance measure used at the end of reception:
Children achieving a good level of development are those achieving at least the expected level within the following areas of learning: communication and language; physical development; personal, social and emotional development; literacy; and mathematics. [Source, p.3]
Insight automatically calculates whether a pupil is on track for or has achieved the GLD during reception.

For any term, this requires data to be entered for all the relevant aspects, with the exact subject names shown below:
Listening & attention
Understanding
Speaking
Moving & handling
Health & self-care
Self-confidence & self-awareness
Managing feelings & behaviour
Making relationships
Reading
Writing
Numbers
Shape, space & measures
You can see this in any report by looking for the subject EYFS GLD, where it sits under the Main Assessment with a result of either GLD or Not GLD.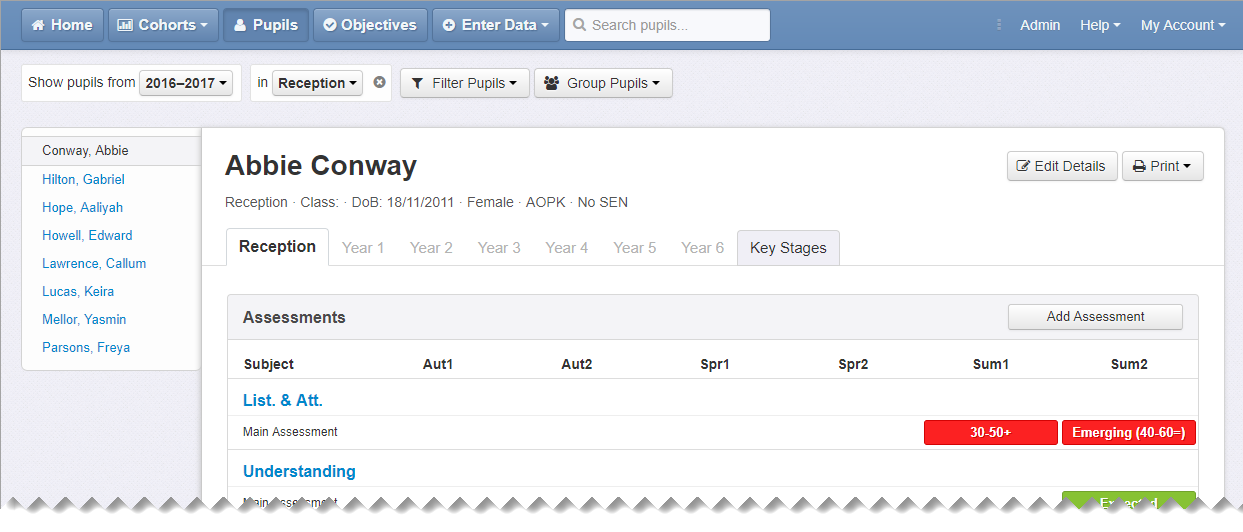 During the year, this calculation is based on whether the pupil has met the expectation for that point in time. This is meant to give an indication of whether the child is on-track to meet the GLD or not, but doesn't mean they've already met it.
Here's an example of the settings needed to bring this data into an Attainment Overview report (available under the Cohorts menu):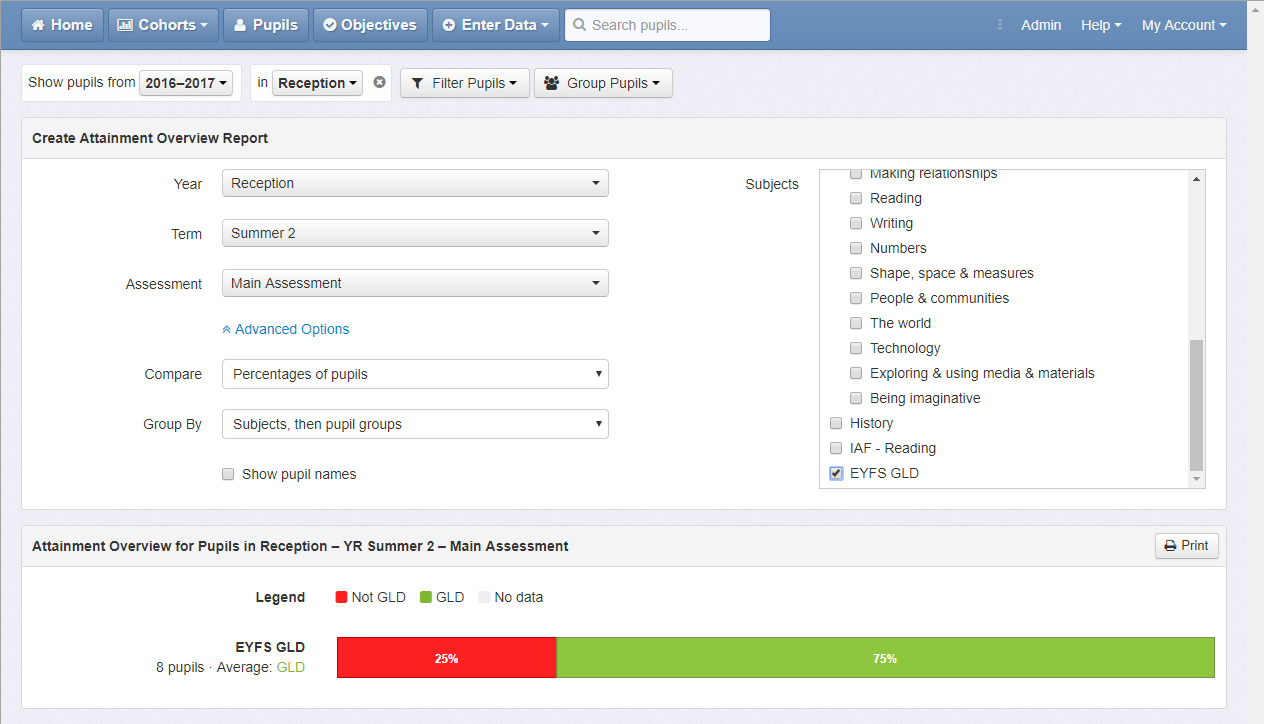 First make sure you have the current Reception cohort selected (in this case 2016-17 Reception).
Then in the controls for the report, set the Year to Reception, the Term to Summer 2 (or Summer) and the Assessment to Main Assessment.
Optional: Then click Advanced Options, and under the Subjects list in the right, make sure only EYFS GLD is ticked.
You may also have a built in table template called EYFS - EYFS Profile & GLD, which will contain the information for the end of Summer. Just go to Cohorts > Tables and hit Open to find it.
---
---