EYFSP
The Early Years Foundation Stage Profile (EYFSP) is the assessment of individual children at the end of the EYFS.
In order to achieve GLD (Good Level of Development) a pupil needs to have achieved EXS (Expected) or EXC (Exceeded) in the first 12 of the 17 Development Matters areas, by the end of the Summer term in Reception year.
Insight typically uses a 'Steps' Markscheme to record a pupil's progress from the start of their school life to the end of Reception. This is usually called 'Development Matters' and looks something like this: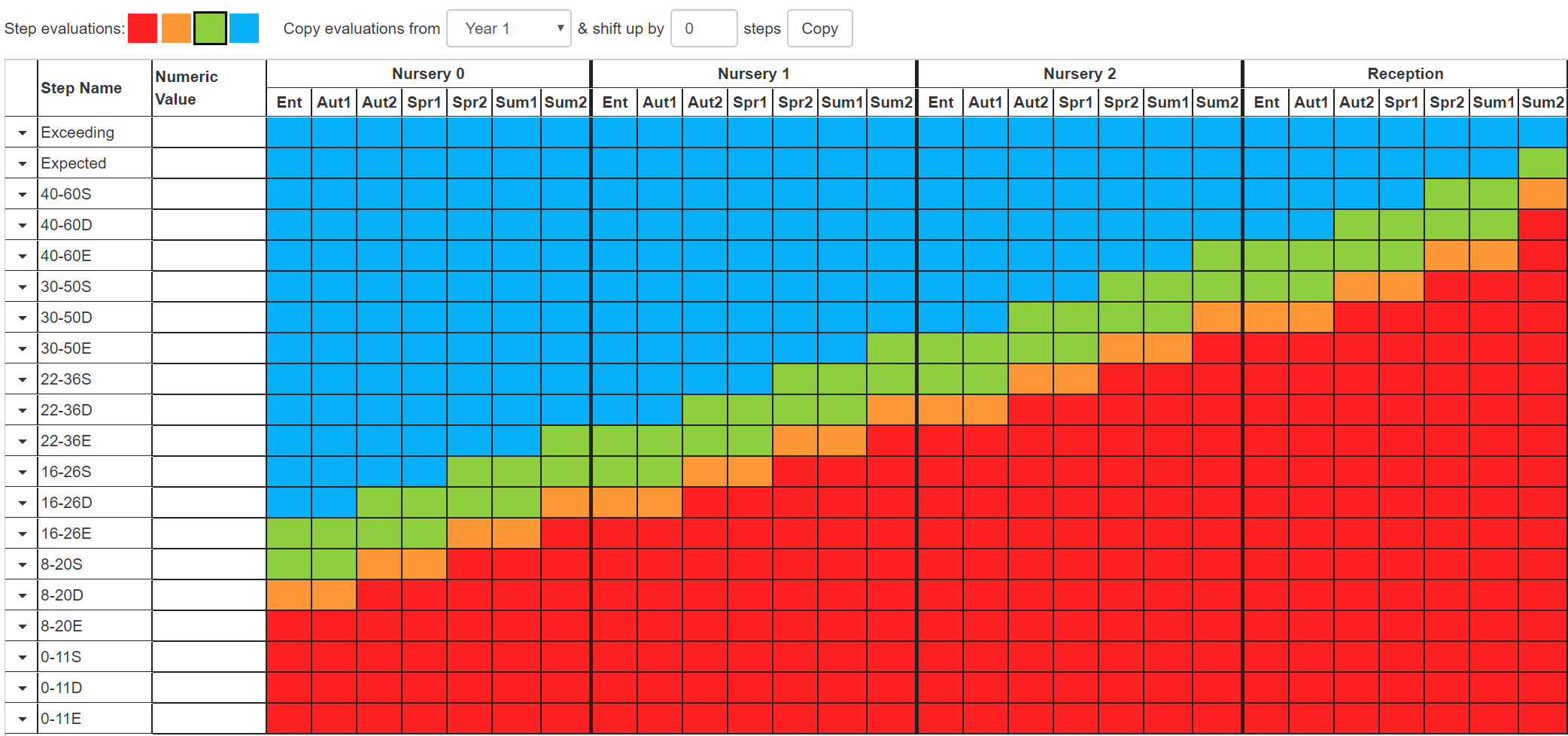 Schools have the option to customise the mark scheme evaluation and can do so by calling or emailing the Support team.
The Step Names can also be renamed - just remember that whatever is Green or Blue in Summer 2 at the end of Reception will count towards the GLD and anything below this (Amber, Red) will not.
Another common EYFSP Markscheme is 'Tapestry'. If you would like to record your Tapestry data in Insight, please contact the Support team to customise your Markscheme: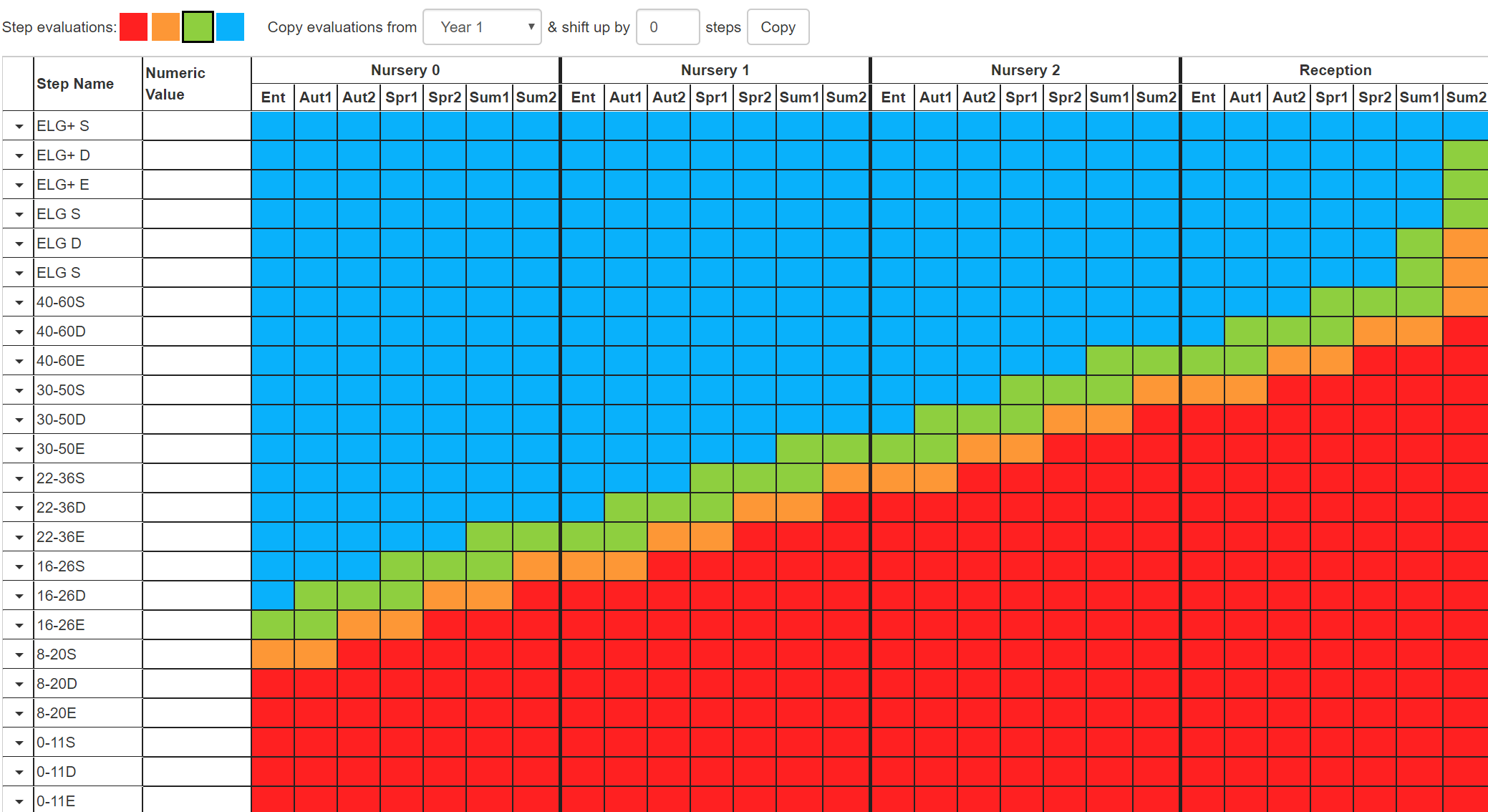 Recording in-year assessments should done via Enter Data > School Assessments

Select these options from the available fields (you can also choose individual EYFS Subjects e.g. Listening & Attention):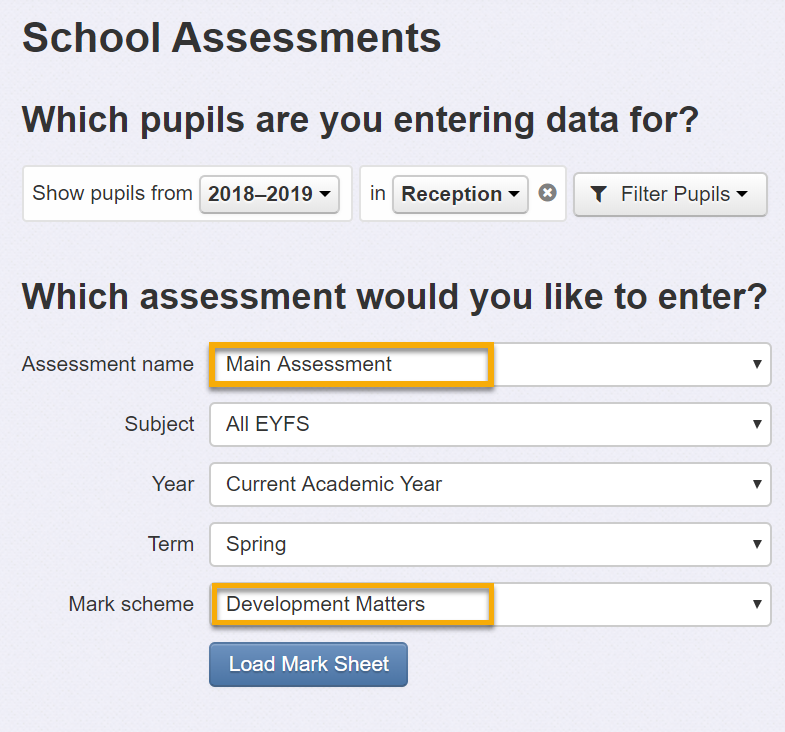 At the end of the Summer term, there is a statutory obligation for school to report on EYFSP for Reception pupils.
Please enter the Statutory end-of-year assessment via Enter Data > Statutory Assessments:

And select the EYFS Profile option to complete the mark sheet where you will also be offered the option to 'Copy Main Assessment' data from Summer:

---
---