Learning Plans - Introduction
Learning plans enable you to capture and monitor information about pupils with SEND, to ensure provision is effective, and that pupils are making good progress towards their targets. Our tool is designed to support best practice while ensuring plans can be customised to match the approach in your school.
The DfE SEND Code of practice outlines a graduated approach with four stages of action: assess, plan, do and review. These form the basis of workflow in Insight, including the option to use the integrated Provision Mapping tools to help you make best use of resources.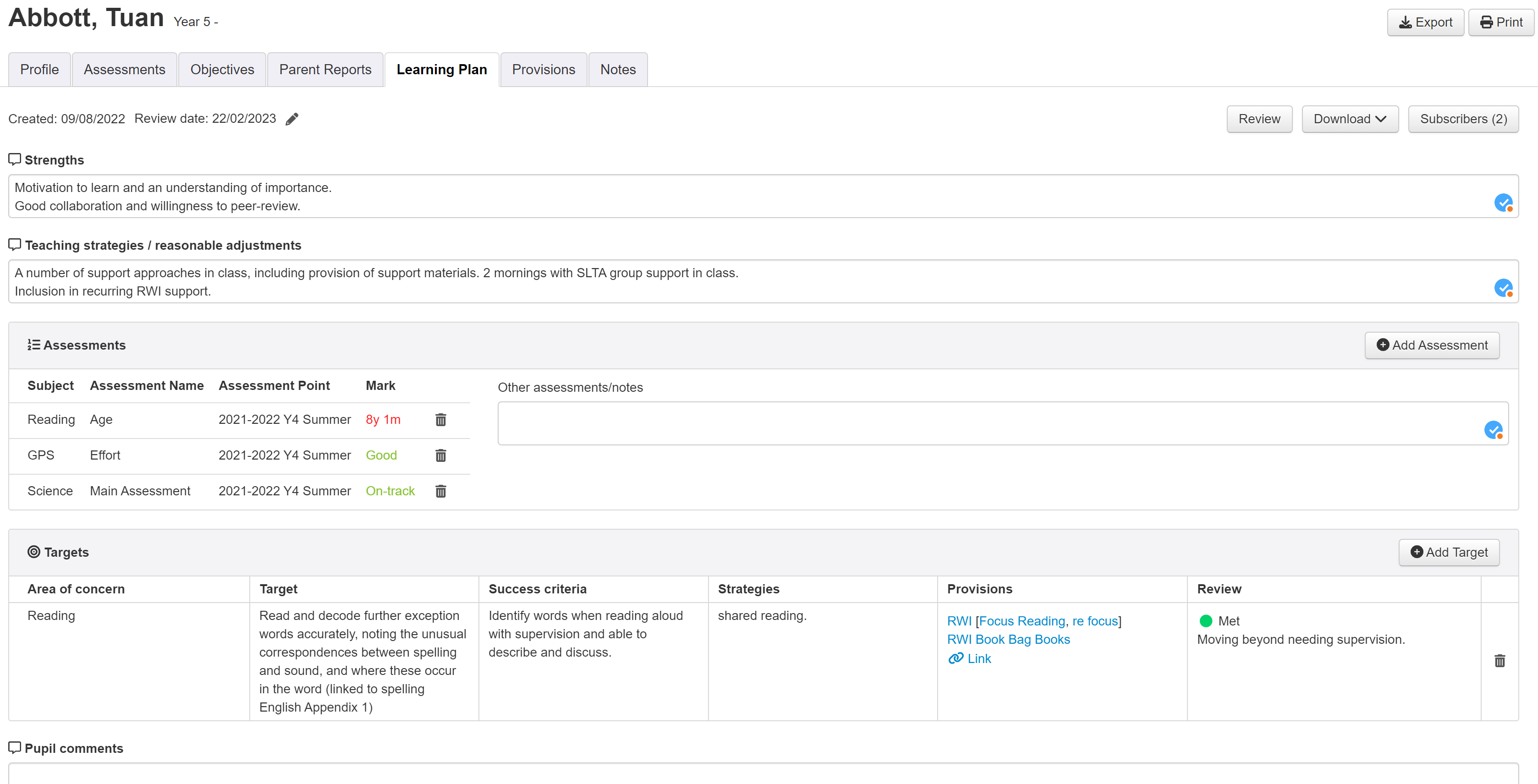 Using Learning Plans in Insight
There are three guides detailing the complete process. Depending on your requirements, you may not need all three guides, as they've been written to describe the three potential levels of customisation. You should work through them in order, stopping once the system meets your needs.
Adding a learning plan
Covers using the built-in learning plan template as a complete process from beginning through to the review.
Making basic template changes
Details how an Admin user can make changes to the template, including changing the text boxes and tables in the plan.
Editing a Word template
If you want to create a completely bespoke learning plan, this guide shows how you can use a Word based template to have complete control over the layout and content.
---
---