Uploading historical pupils from SIMS to Insight
This guide will help you to create Excel spreadsheets for historical Y6 cohorts (i.e. those that have left prior to the current academic year). You should then send these to us for processing.
Please do not attempt to import these yourself
If you are using a different MIS to SIMS please contact your provider for help.
Under Focus > Assessment, open the statutory templates which have been attached to the appropriate year group, then backdate the group membership date and refresh to see students from a previous academic year: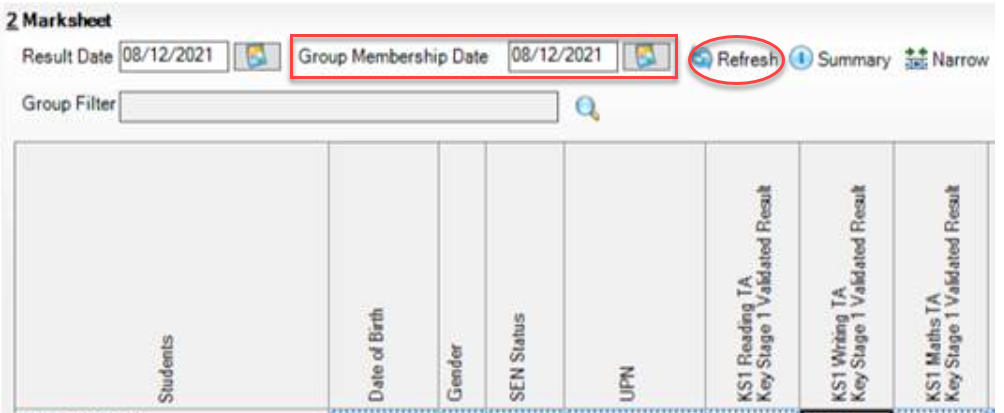 Right click on the student column heading to select these required additional student columns: UPN, Date of Birth, Date of Admission, Gender and SEN status.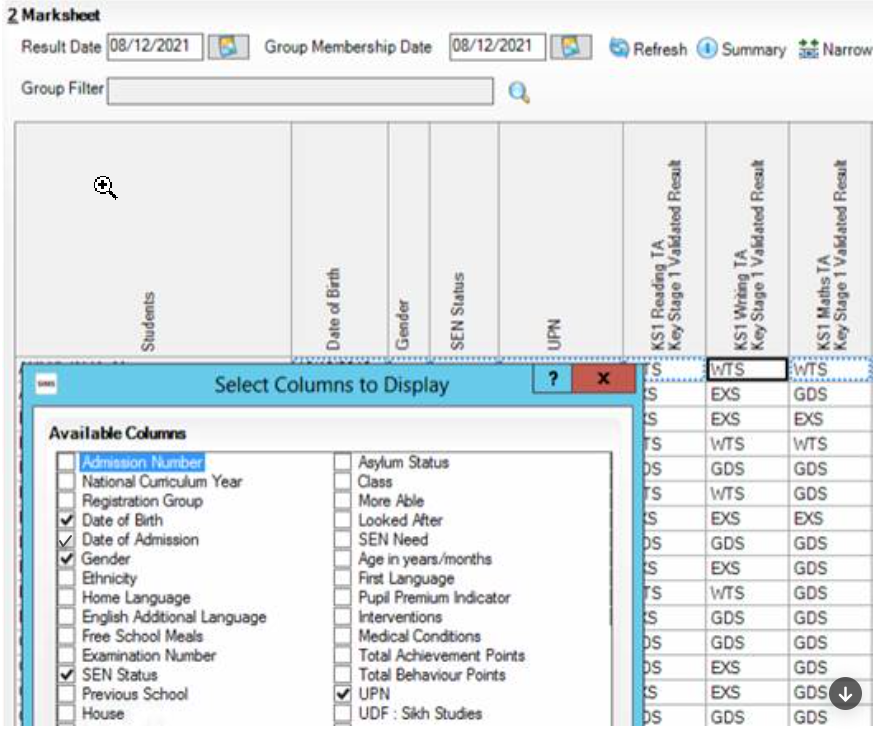 These optional columns may also be included: Year Group, Class/Reg Group, Eligible for free meals, English as additional language, Ethnicity, Pupil Premium:
Export 'Unformatted' into Excel: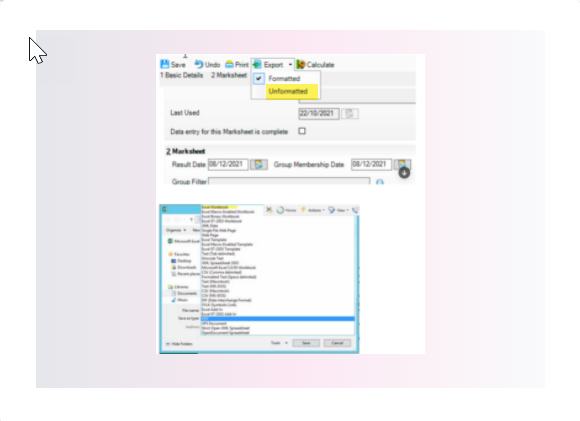 Repeat this process for all the previous Y6 cohorts you wish to see on Insight (usually no more than 3 or 4) and save to Excel spreadsheets or on different tabs, making sure to indicate which academic year the Y6 leavers belong to.
Send these Spreadsheets to us securely using the Help button on Insight.
---
---