Import KS2 SAT scaled scores from NCA Tools
The KS2 SAT scaled scores for 2018-19 will be available for schools to download from NCA tools from 7.30am on Tuesday 9th July.
Once these are available, Admin users can import them into Insight.
Download scores from NCA Tools
Head to the NCA Tools Website at https://ncatools.education.gov.uk/ and log in.
Download your results as a Common Transfer File (CTF):

Choose Pupil Results
Choose Download Key Stage 2 Results
Select Combined file containing all subjects
Select CTF as the File Format
Click Download
Import scores into Insight
Navigate to the Admin page and choose Manage Pupils:

Click the Update Pupils button:

Click the CTF File button:

Click the Choose file button. Navigate to the CTF you exported to your computer (you're looking for a filename that ends with .xml) and click Open: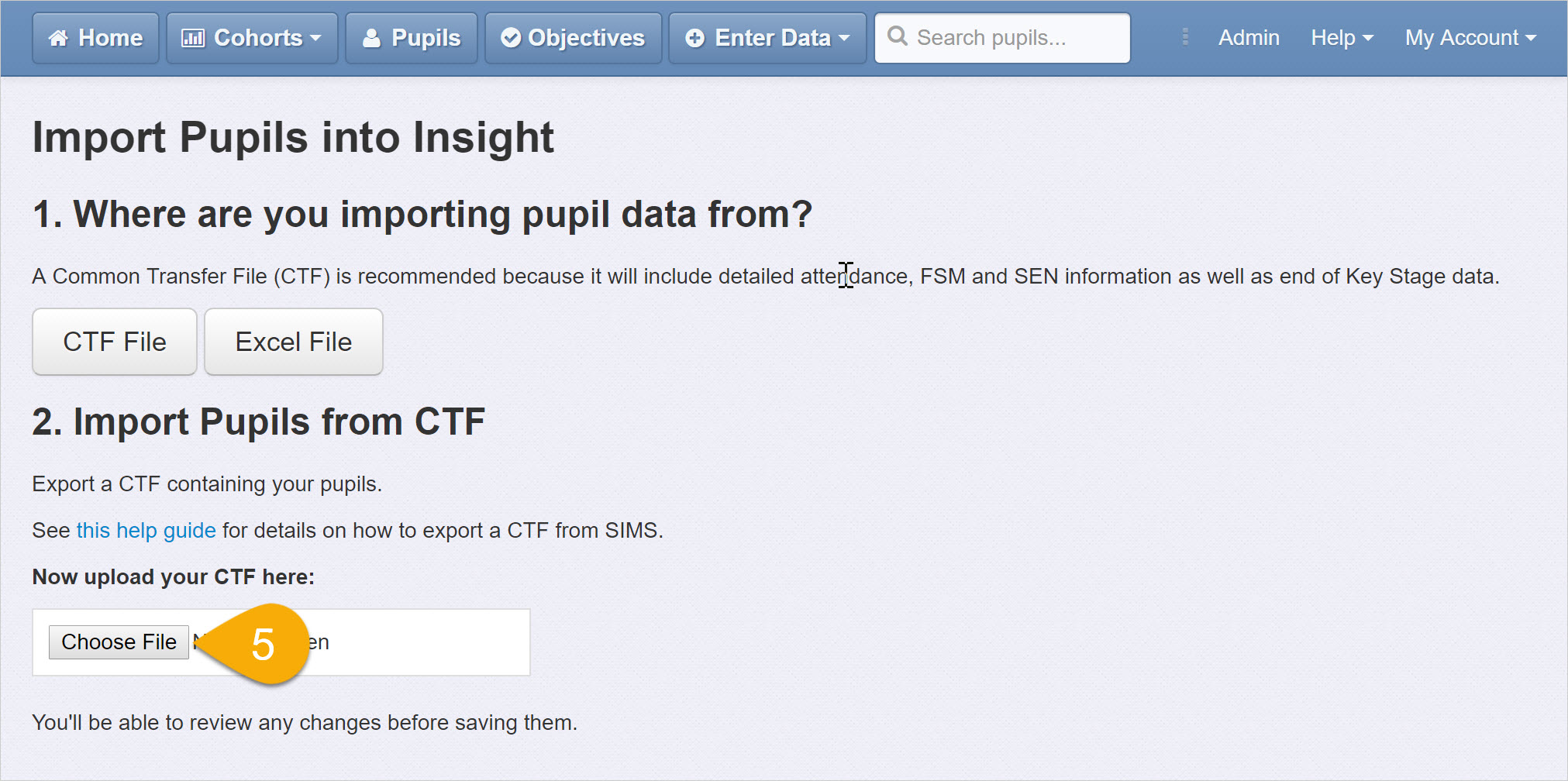 Once you've chosen your file you'll be able to see which pupils will be updated. Just click Apply the Selected Changes to finish.
Analysing your SAT Scaled Scores
Insight records SAT scaled scores under the Assessment Name: SAT Scaled Score.
You can view your scaled scores via any of Insight's reports, but a good place to start is with the Cohorts > Overviews - Attainment report. If you set it up using the controls shown below, you'll see a visual summary of what percentage of the cohort met the expected standard: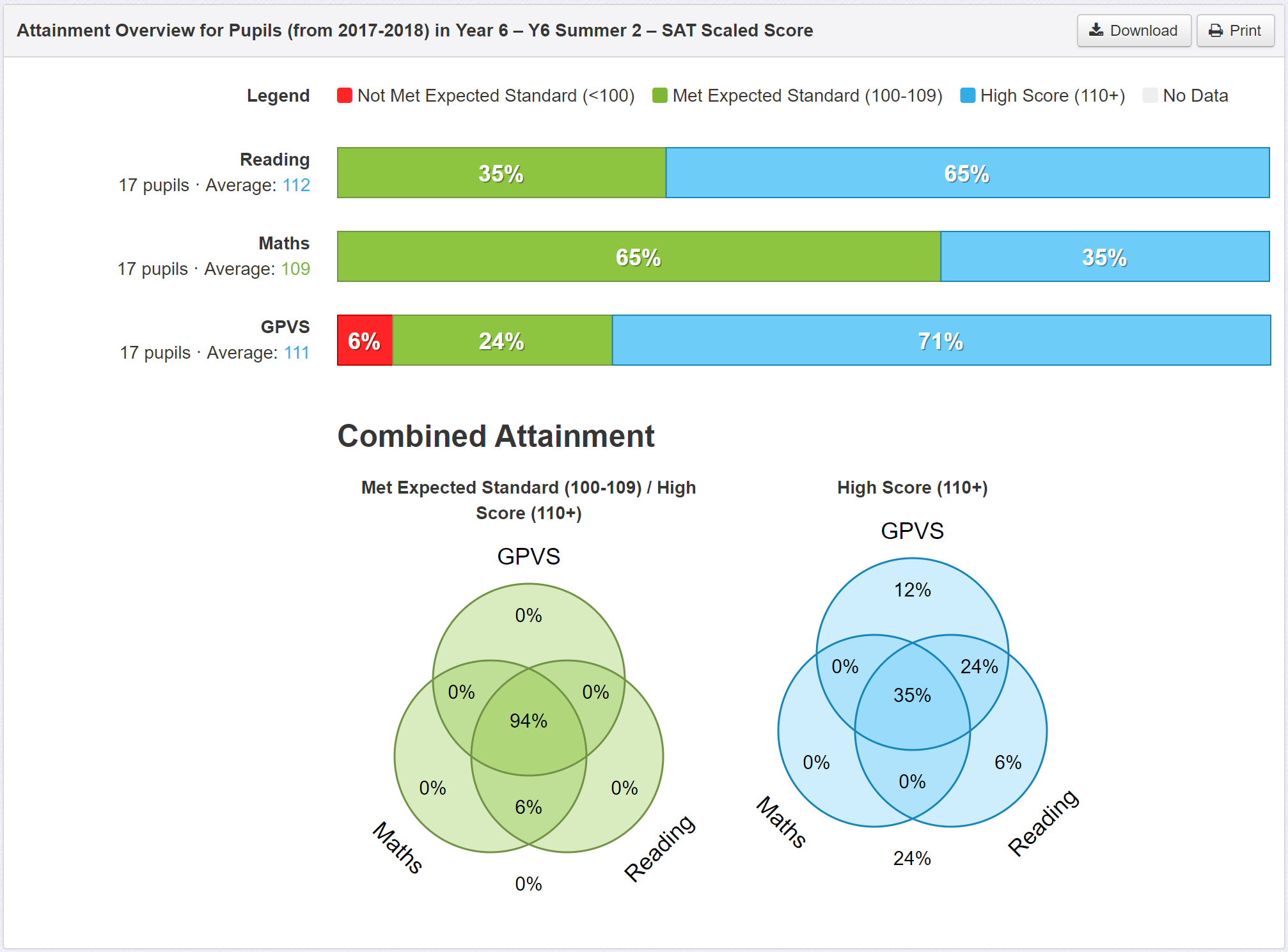 Please note that Insight is using last year's "high score" threshold of 110. In the unlikely event of the government changing this once the national data is released, Insight will be updated accordingly.
Writing Data
There are no scaled scores for Writing, just teacher assessments, such as EXS. However, Insight can generate nominal scores from those teacher assessments for you. This makes it easier to see all subjects on the same report.
To see Writing, first click Advanced Options, then in the Subjects list select Writing and the other subjects you want to include: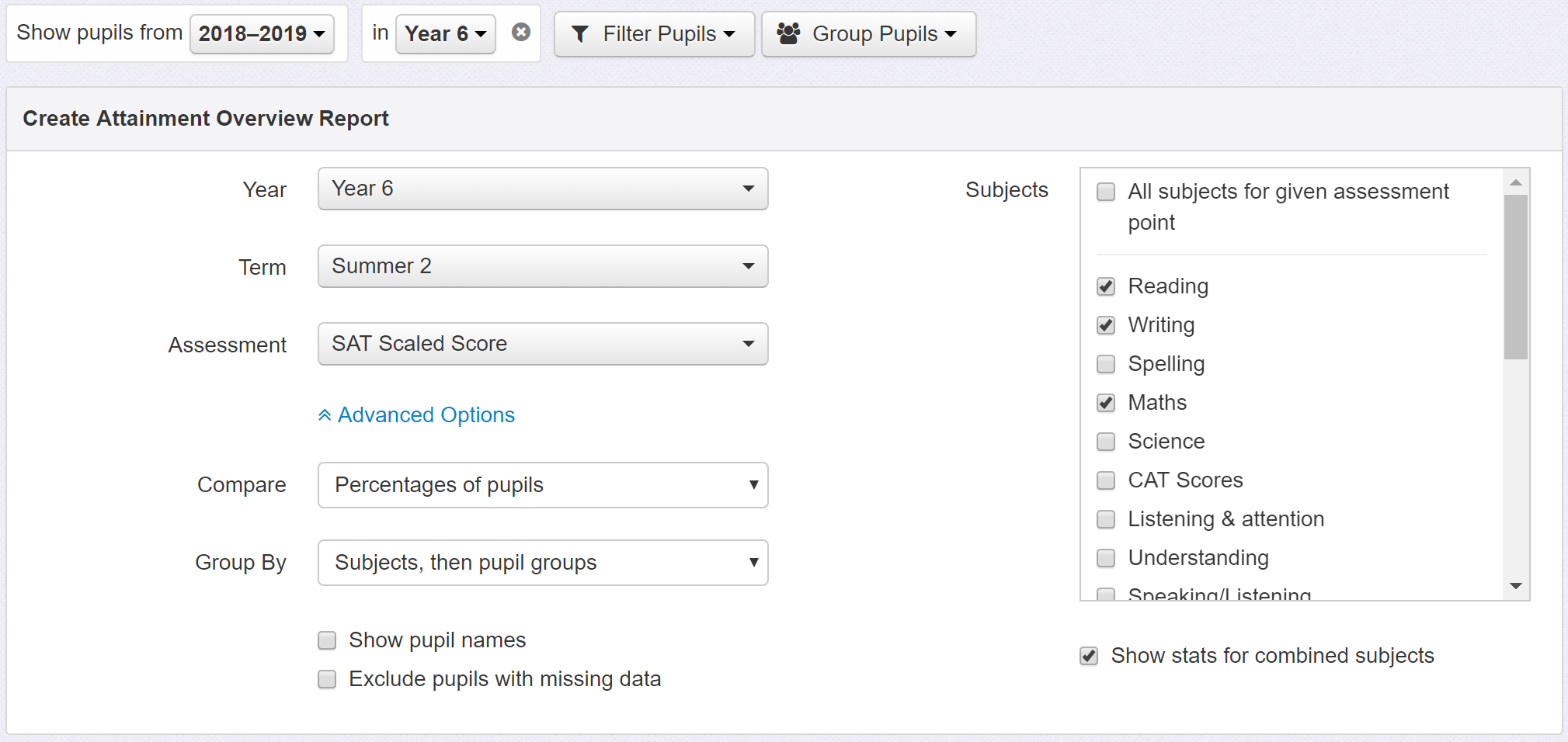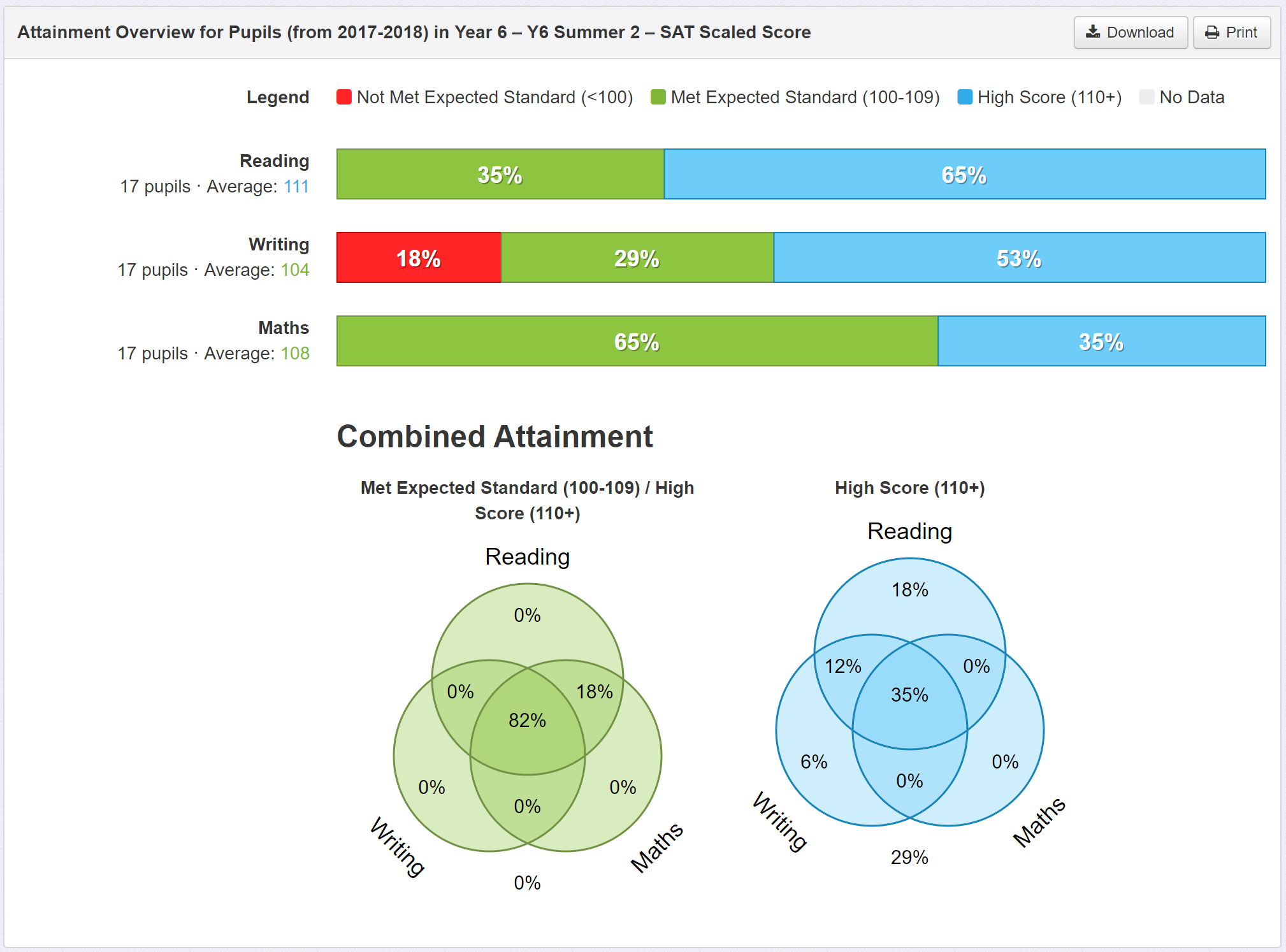 ---
---