How to record the Phonics Screening Check
If you import pupils and data into Insight via a CTF from your MIS, Insight will automatically import any historical Phonics screening check data held there.
Insight imports these assessments under the subject Phonics.
The score is imported using the assessment name Main Assessment and the mark scheme Phonics Scores (0-40).
The outcome is imported using the assessment name Outcome and the mark scheme Phonics Outcome.
When it comes to entering the results of new Phonics screening checks, it's best to follow the same structure above. This means you'll be able to export your Phonics data back into your MIS, and then onto the LA.
Entering Phonics Scores
To enter this year's Phonics Screening Check scores, go to Enter Data > Assessments and Targets:

Then choose the following settings: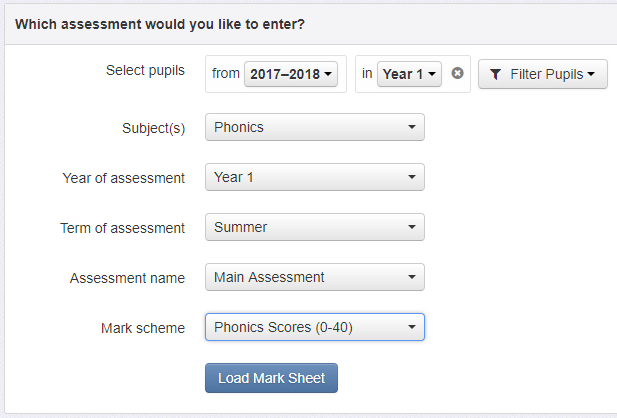 If you have Year 2 pupils who've sat the test, use the same options as above, but just change Year 1 to Year 2 when selecting pupils and choosing the year of assessment.
If you can't see the Subject, Assessment Names or Mark Scheme that you need, your settings will need changing by an Admin user. Or 
get in touch
 if you need help making any changes.
For pupils who don't have a score, you can enter the appropriate code (A, D, L or Q):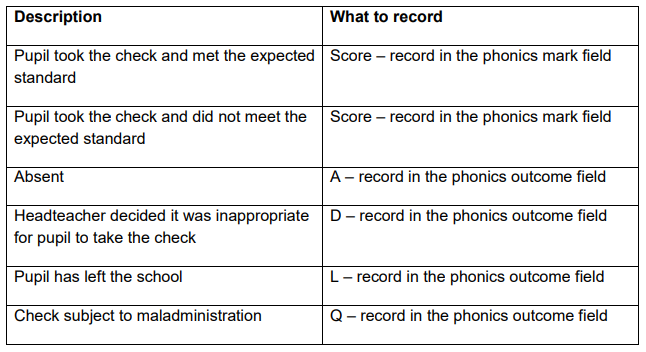 Entering Phonics Outcomes

You don't have to enter the outcome as well, since Insight will evaluate pupils' scores based on the pass mark. If you do want to enter this year's outcomes, go back to Enter Data > Assessments and Targets and choose the settings below: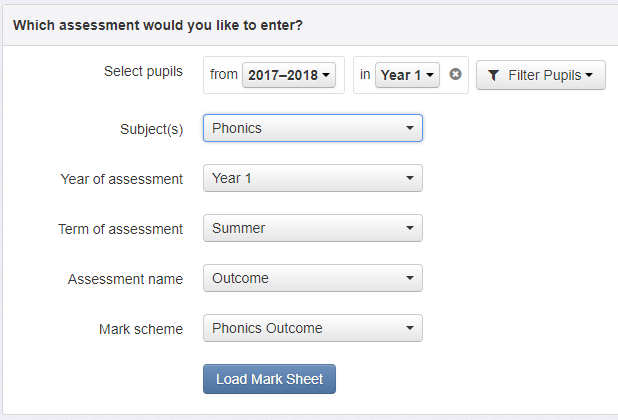 Analysing Phonics Data
You can use the information above to help bring your Phonics data into Insight's cohort reports. For example, to look at the percentage of Year 1 who met the expected standard, you could go to Cohorts > Overviews - Attainment: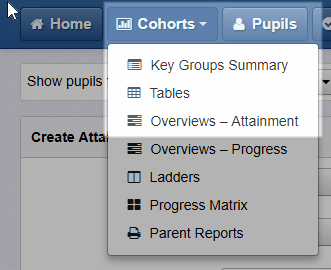 Then use the following settings on your report to get a summary of your Phonics scores: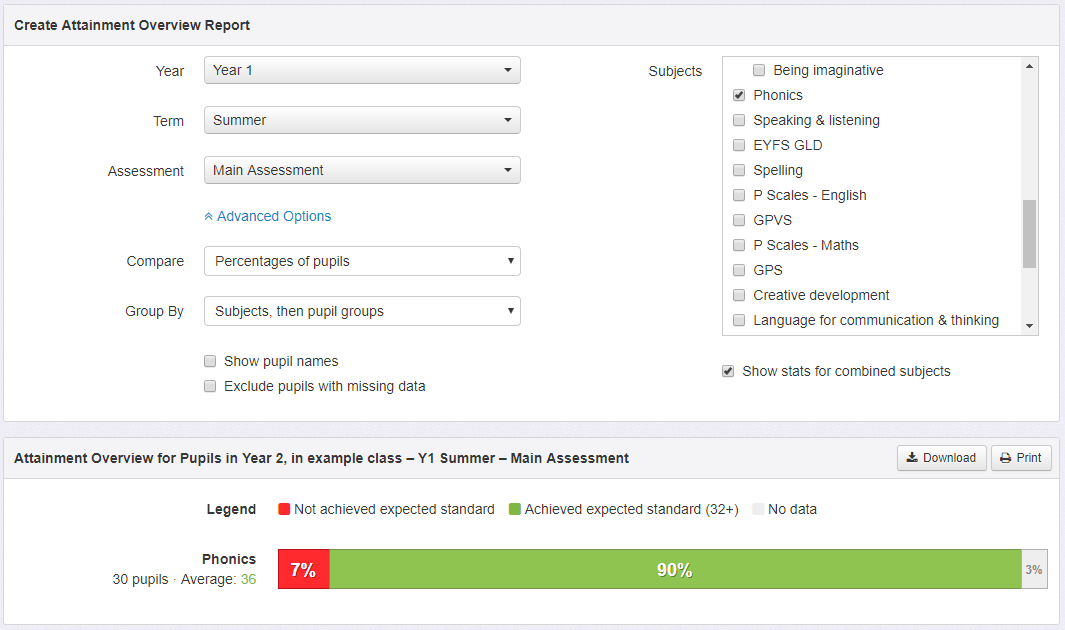 Reporting Phonics data to parents
Coming (very) soon - a new option to easily print your Phonics data to send to parents. Watch this space.
---
---