Entering and exporting KS1 results
KS1 results can either be transferred from your MIS to Insight via a CTF file or can be entered directly into Insight using the statutory assessments area. This help guide will focus on the latter option.
Entering the results into Insight
Click Enter Data > Statutory Assessments:

This will take you to a page with a list of statutory assessment options. Choose the Key Stage 1 Teacher Assessments option:

The next screen prompts you to select an academic year and year group. The current academic year and year 2 are set by default so you shouldn't need to make any changes at this point. Click the Load Mark Sheet button.

You can use the Filter button to filter by class, if required.
Now you can enter your KS1 teacher assessments using the dropdown menus provided.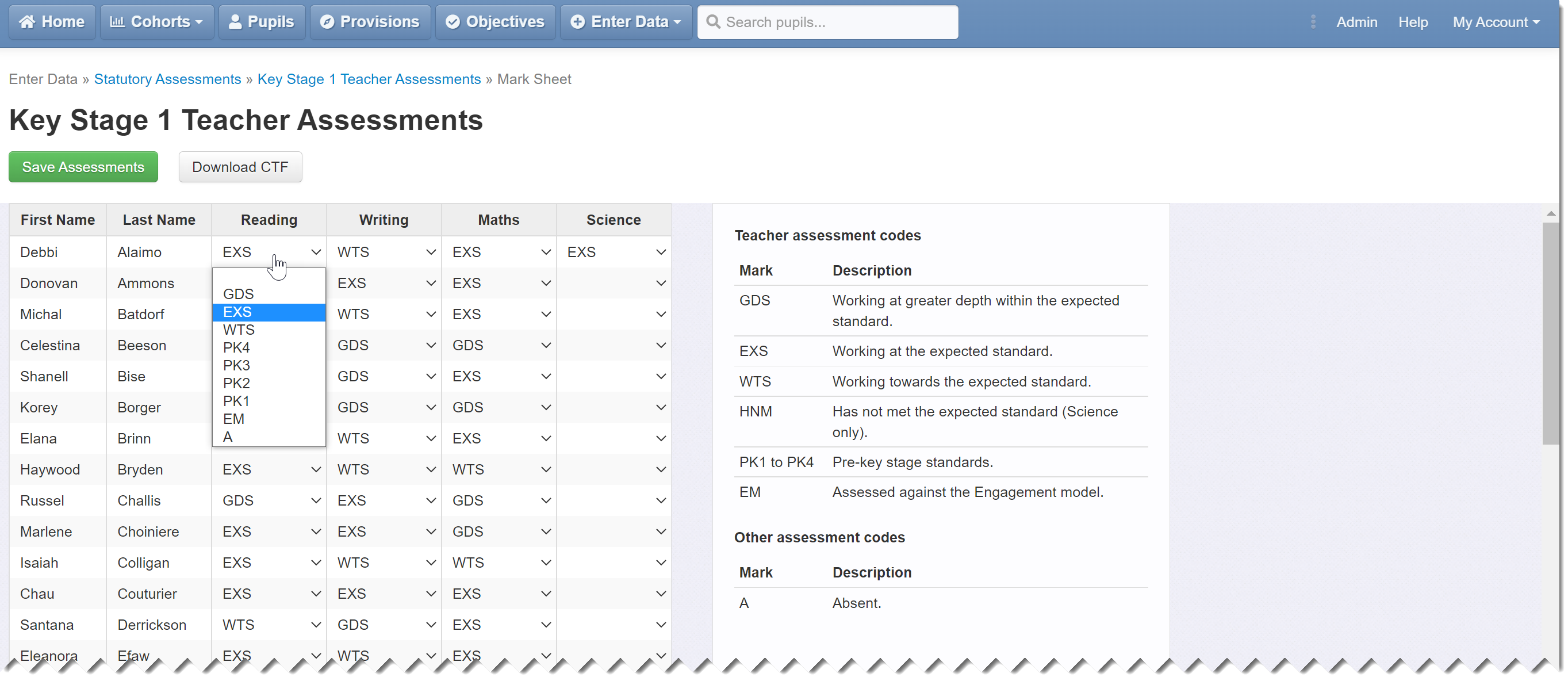 The information panel on the right hand side lists all available codes for the current academic year, as outlined in the key stage 1 teacher assessment guidance. In reading, writing, and maths, pupils working within KS1 curriculum standards will be assigned either a WTS, EXS, or GDS code; those that are working below KS1 curriculum standards will be assessed as pre-key stage (PK1-4); and those that are working below pre-key stage standards will be assessed using the engagement model and will receive an EM code.
Only three codes are available for science: EXS, HNM, and A.
Once you have finished entering the assessments codes, click the Save Assessments button.

Your KS1 assessments are now stored in Insight.
Exporting the data
To export the data to your MIS, simply click on the Download CTF button. This will produce a file in .xml format, which can be imported into you school's MIS.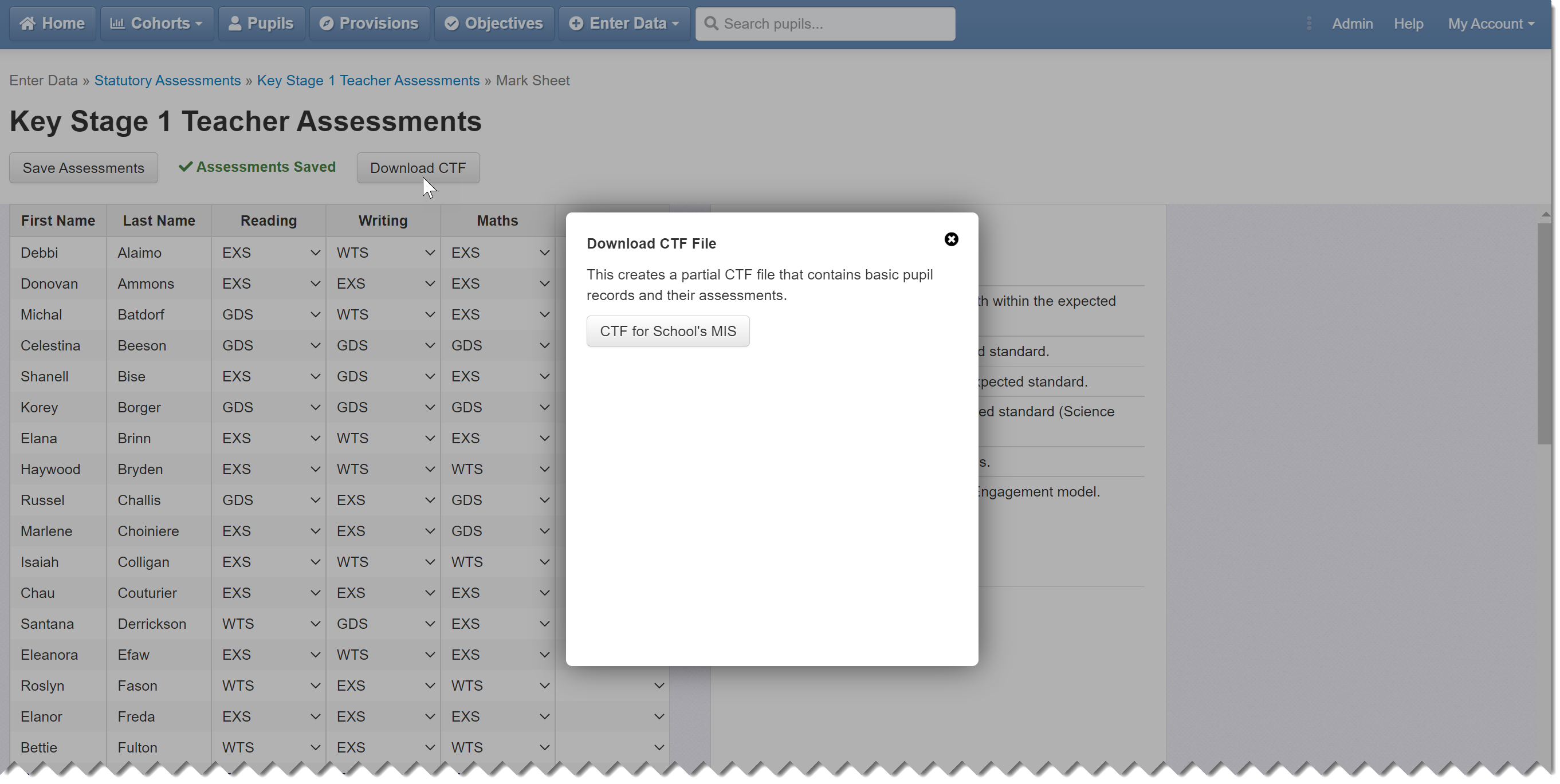 KS1 Scaled Scores
Please note that KS1 scaled scores are not collected by the DfE and are therefore not entered via Insight's statutory assessment screen. You can add KS1 scaled scores to Insight via Enter Data > School Assessments and they can be stored under the assessment named SAT Scaled Scores.
The assessment SAT Scaled Scores is intended for KS2 scaled scores. This means that KS2 thresholds will apply: 100 = EXS, 110 = GDS (high score). If you would rather have different thresholds, then you will need a separate assessment category and mark scheme to store this data. Please contact support for advice.

We hope that this help guide has been useful. Please get in touch if you have any comments or questions.
---
---