Provision mapping - evaluating effectiveness

In this guide you will find out how to add an evaluation of effectiveness to your provisions.
Measuring the effectiveness of interventions and support is not a straightforward task. The inability to control for all the variables (e.g. parental support) and the obvious infeasibility of establishing control groups (offering support to some but not others) means that it is practically impossible to isolate and quantify the impact of the provisions schools put in place to support pupils' learning. The differing needs and barriers to learning might mean that one pupil making a smaller gain in their reading age has made better progress than another who, in pure assessment terms, has made a greater leap forwards. Measurable improvements in learning need to be considered in the context of each pupil's needs and goals.
This is something we think about a lot at Insight and for that reason we have decided to take a qualitative rather than quantitative approach to evaluating the effectiveness of provisions. You can, of course, continue to store all your summative assessment data in the system and use the various reports to investigate and report that data but, in terms of provisions, we have decided on a simple and relative evaluation of their effectiveness.
How to record and evaluation of effectiveness of provisions
First, click on the provisions button in the toolbar:

This will reveal the main provisions set up window. Here you can set up new and edit existing resource- and session-type provisions. Note the list of provisions we set up in the previous help guides.

We want to add evaluations of the effectiveness of our Write First Time provision - click on the reference in the list, as shown. This will bring up a window that lists all instances of that provision. Here, we have scheduled two instances of Write First Time i.e. there are two groups in receipt of that support, one on Tuesdays and Thursdays (Schedule #1), the other on Mondays and Wednesdays (Schedule #2). As described here, you can click on the Add Schedule button to create another schedule of this provision.
Click on the Evaluate Effectiveness button:

You should now presented with a list of pupils in receipt of the provision - across all scheduled sessions - and two boxes titled 'provision is effective' and 'provision is not effective'. You can now either drag and drop pupils into the relevant box: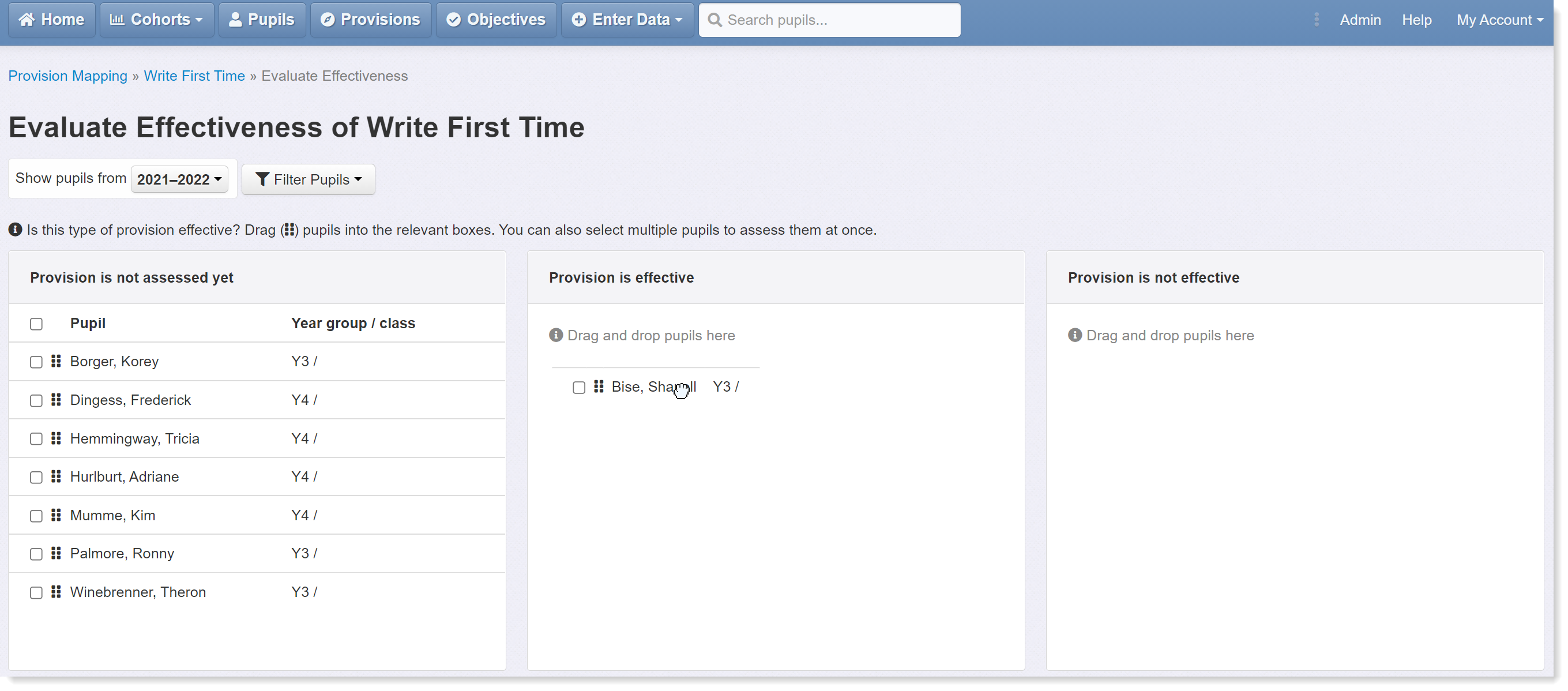 Or tick the box beside pupils names and select the effectiveness option: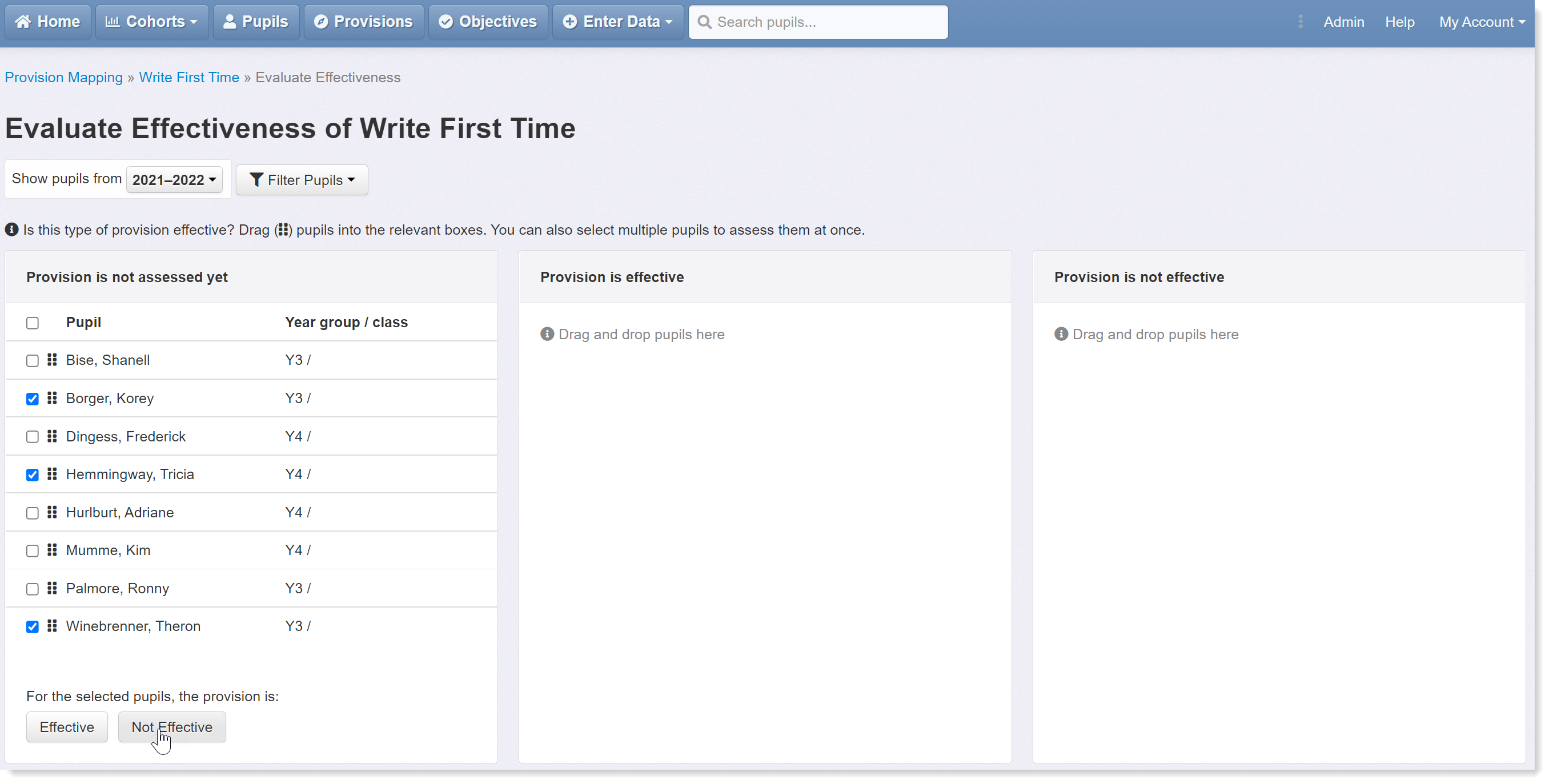 Either process will place pupils into the desired boxes and these evaluations of effectiveness can then be fed into provision reporting.
You can also evaluate effectivess of provisions in the individual pupil pages where you can also add assessment data and set goals.
We hope this help guide has been useful. In future guides we will cover reporting on provisions and setting and tracking goals for individual pupils. Please contact support if you have any further questions or would like to access training on provision mapping.
---
---