Mark Schemes: Book Bands
Where to start?
We understand that many schools are using different programmes to track reading from Nursery to Year 6. A variety of these reading programmes are created from a commercial provider, for example: Read Write Inc, Collins Book Bands and AR Reading, however, you may have your own 'bespoke' book band assessment. For these assessments, we recommend using a more flexible and customisable mark scheme: Steps.
Setting up a Steps mark scheme for your school or Trust
Once you've decided as a school or Trust how you would like to assess 'Book Bands', please get in contact with our friendly support team on 020 3393 4005 or support@insighttracking.com. We can then discuss step names/evaluations to get you up and running - usually within a few days but more often than not, on the same day!
Let's take a look at an example: Colour Bands.
We've set up the colour steps from highest (Free Reader) to lowest (Red) and included evaluations for each term.
Please note, we can always turn off Insight's ability to evaluate the marks. Evaluation criteria are optional, but without them Insight can't perform much analysis of the data.

We understand that over a period of time, Steps may need amending or perhaps you require an additional step - please just contact us to make these changes for you.
Inputting Assessment
The mark scheme is ready to go - now it needs to be associated with an assessment type! We can happily do this for you and will ask you to advise us on the: Assessment Name (Reading Bands) and Subjects (Reading).
A user can select the new assessment by clicking Enter Data > School Assessments to start inputting their assessment: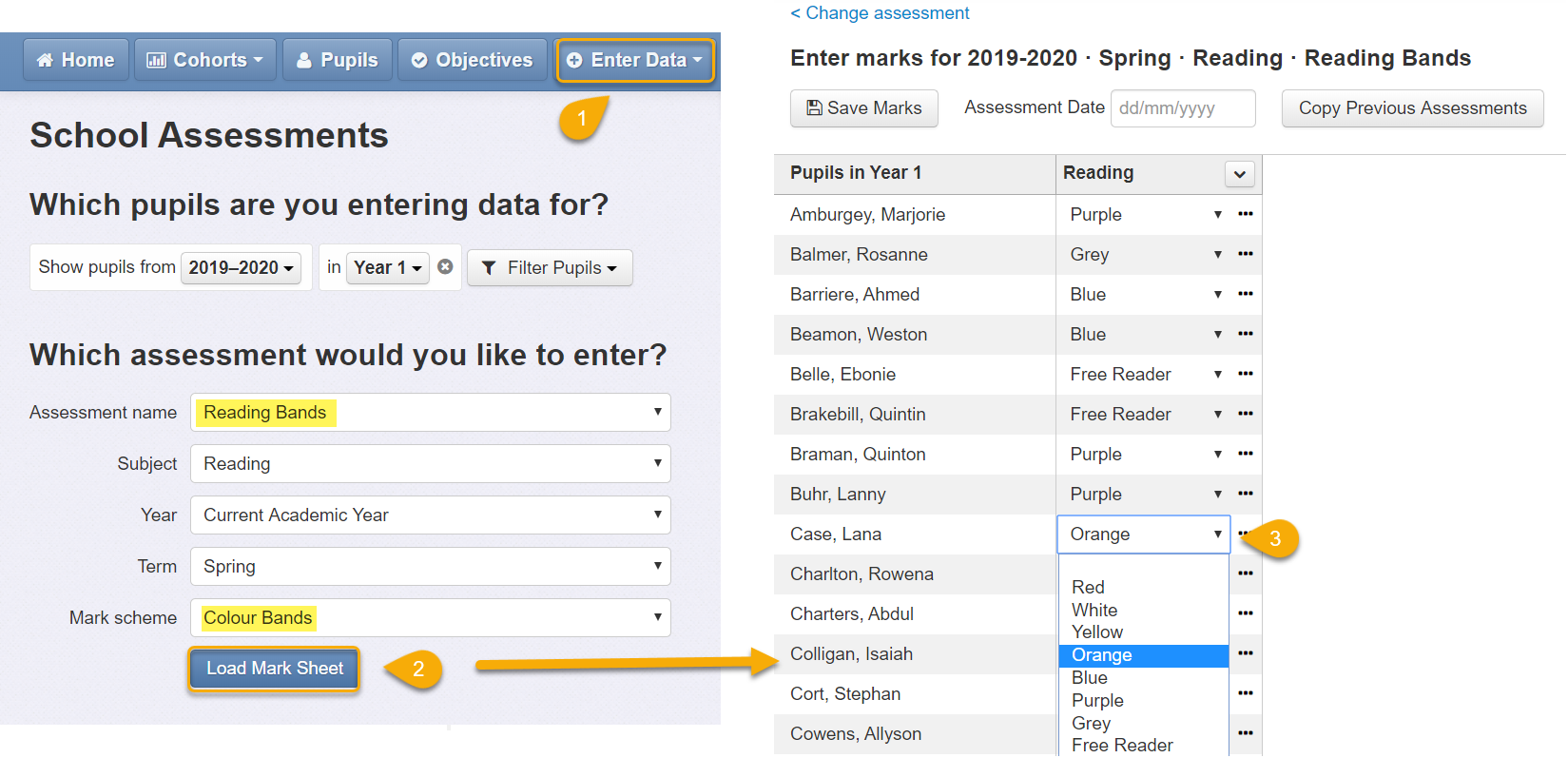 Once the Mark Sheet has been saved, the assessment can be viewed on Cohort Reports and a Pupil Profile page.
For example, here's an Attainment Overview Report: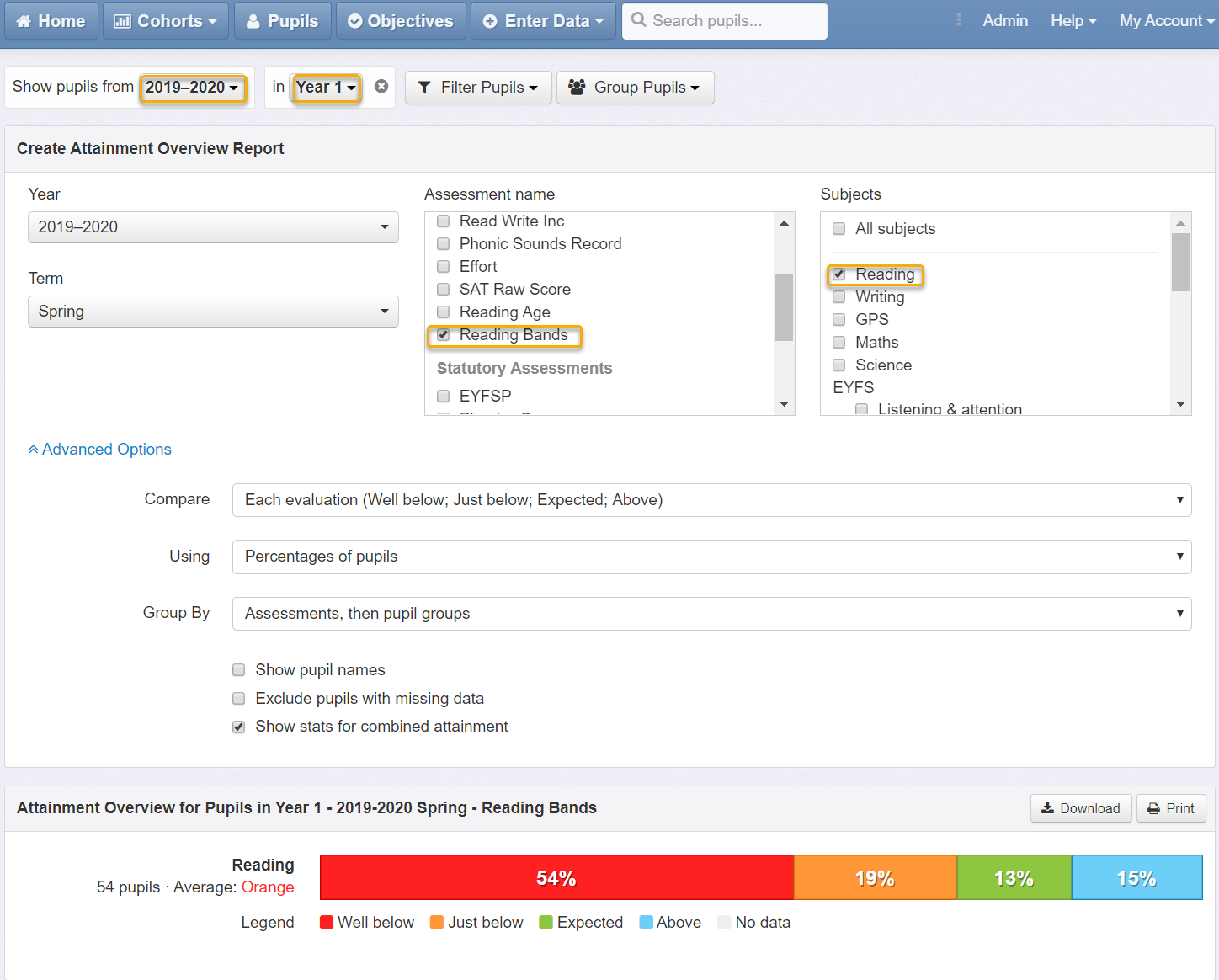 Pupil Profile: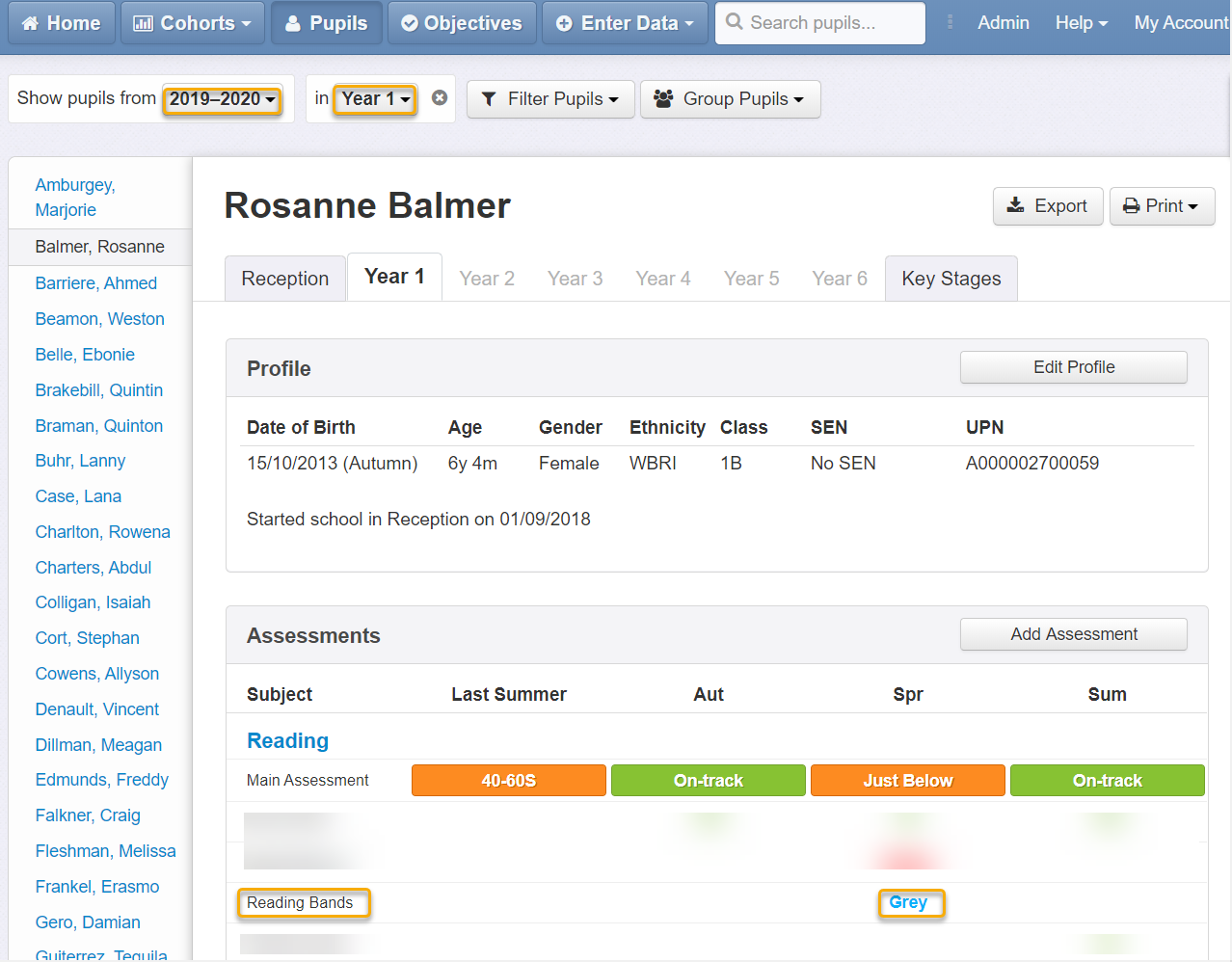 We do hope this help guide has been useful, however if you're looking to discuss further please contact the Support Team.
---
---