Custom Parent Reports - enter comments and download reports »
Once your school's initial admin setup is complete, you can enter report comments and download your Custom Parent Reports.
Entering Report Comments
Go to Cohorts > Parent Reports > Custom Parent Reports to get started.
To enter your comments, first select the relevant pupils using the filter options. For example, you may just want to see your class: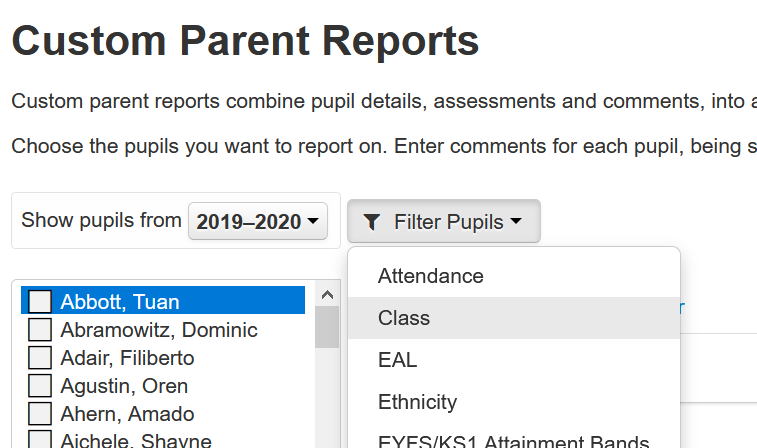 Different comments can be entered each term, so make sure you have the right term tab selected: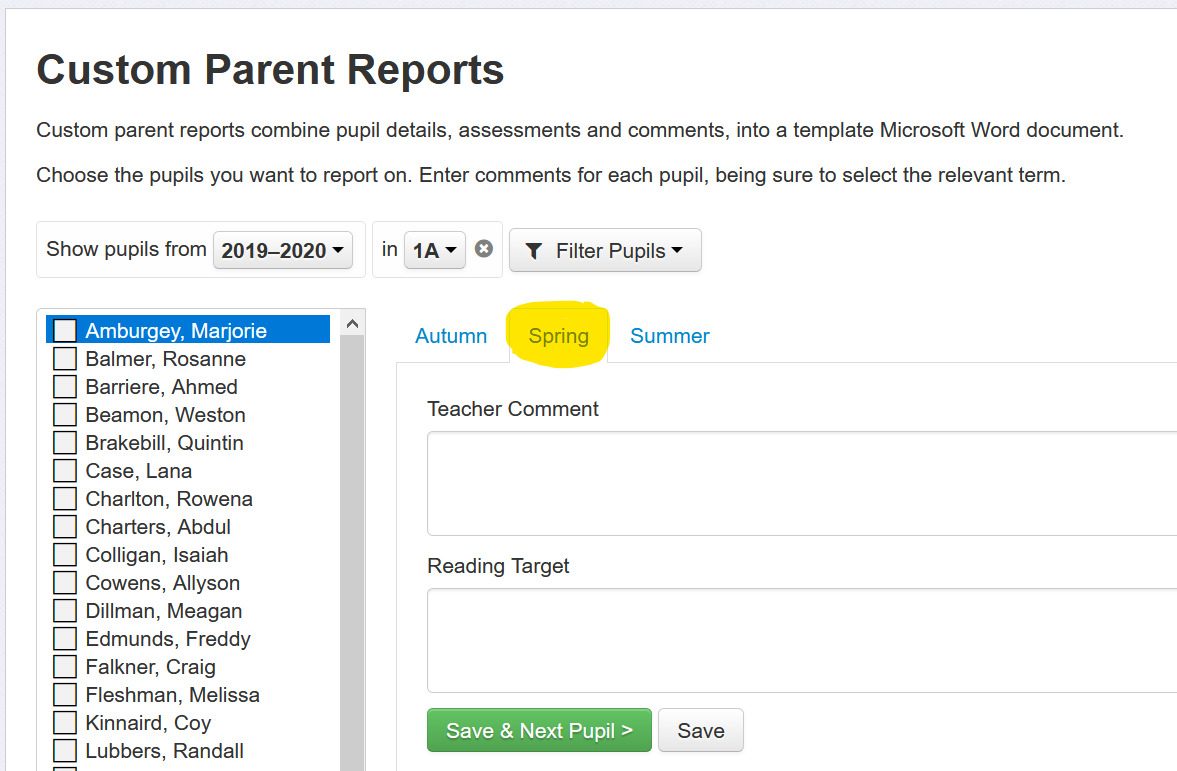 The first pupil in the list should be selected already, but you can click other names to open their comments.
Type your comments into each of the available boxes. Then click Save & Next Pupil.
Repeat this process for each pupil.
If all the comments for a pupil are entered, then a green tick box appears next to their name. This makes it quick to see if anyone was missed out.
Downloading Reports
Once all assessments and comments are entered into Insight, you are ready to download the reports. This will generate a single Word document containing pages for each of the selected pupils.
Teachers may wish to download for just their class, or office staff may download for the entire school. Use the pupil filtering options as required.
At bottom of the screen, choose which report template to use. Then click Download Reports.

Generating reports can take Insight a little while, especially for big schools. Once ready, your web browser will prompt you to save the reports file. Then you can open the file in Word to check its contents.
If you find anything missing or incorrect then the report template might need fixing. Please contact the Insight support team if you need any help.
---
---