Managing Interventions and Groups
You can use Interventions and Groups in Insight to track any groups of pupils you need to see.
Common groups of pupils include FSM, EAL, vulnerable children, children in care and services children. You can also track subject sets, any interventions you're running and any custom groupings you need.
You don't need to record
SEN statuses
,
Ethnicities
or Term of Birth in this way. Insight automatically brings this information across from your MIS and Insight has dedicated
filters and groups
for reporting on each of these.
1. Creating an Intervention or Group
Select Enter Data from the top of the page, and then Interventions/groups from the drop-down options:

Select Create Intervention/Group:

Choose the name of the Intervention/Group from the drop-down list by clicking on Select: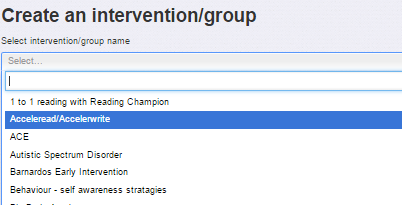 If the Intervention or group you would like to add is not showing on the list, you can manually type the name by selecting the blue Add New Name text: 

Once the name for the group has been selected/typed, enter the start date and if applicable, an end date (this is optional) from the drop down calendar dates: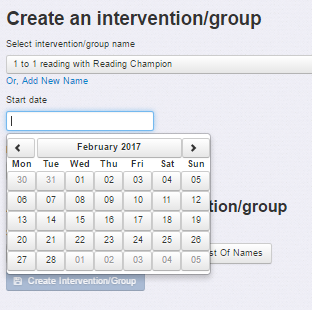 2. Adding pupils to a new Intervention or Group
You can either add individual or multiple pupils to an Intervention/Group.
Adding Individual pupils
To add an individual pupil's name, start to type their name in the Search for pupils by name field: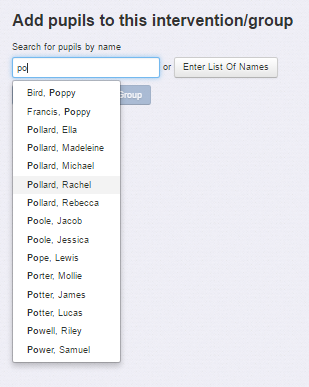 Once the name is selected they will be added to the Intervention/Group and you can either continue to add additional names or proceed to create additional Intervention/Groups: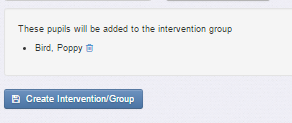 Adding pupil names from a list
To add multiple pupils names select Enter List of Names:

Start typing the names of the pupils you want to add to the list (you can add just first names, full names or last names and Insight will find the pupils and add to the list):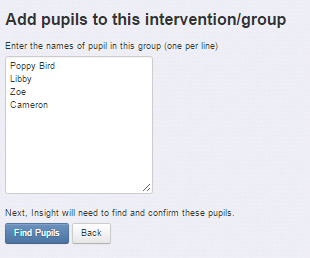 Once you have added the names to your list, select Find Pupils: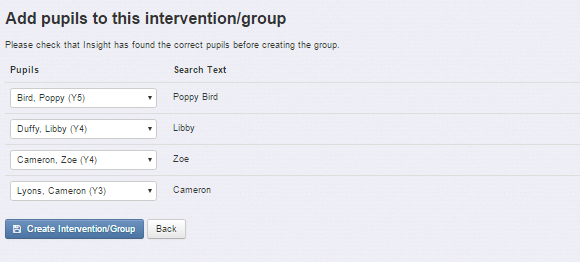 If the names are correct select Create Intervention/Group. If there are changes that need to be made, or further names to be added select Back and continue to amend/add names until complete. You will see the following confirmation message once the Intervention/Group has been successfully created: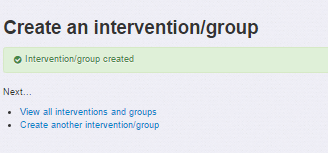 3. Updating an existing Intervention/Group
The following updates or amends can be made to existing Interventions/Groups:
Add remove pupils
Change start date
Change end date
Rename
Delete
To perform any of these actions, select Interventions/groups from the Enter Data menu:

This will bring up a list of all existing Interventions/Groups, displayed in date order: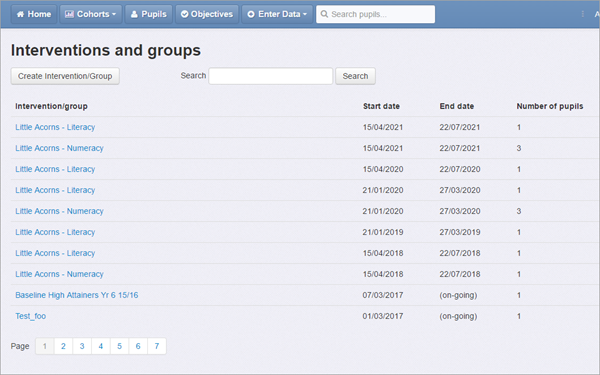 Please note that groups with the same name but different start dates can be managed separately but will be grouped together when using filters.


Select the Intervention/Group you wish to update, by clicking once on the name. You can also search for an Intervention/group by name using the search bar.

This will bring up a drop-down list of actions which can be performed: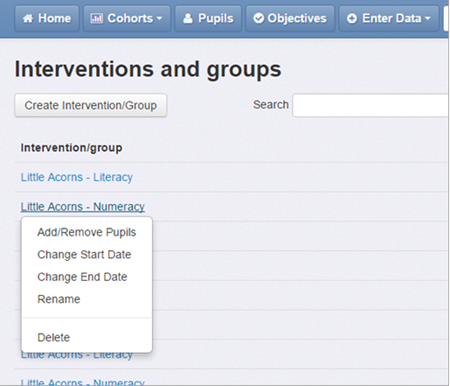 Add/Remove Pupils
To add a pupil, start typing their name within the Pupil name bar. Select the pupil's name and Insight will automatically add them to the Intervention/Group: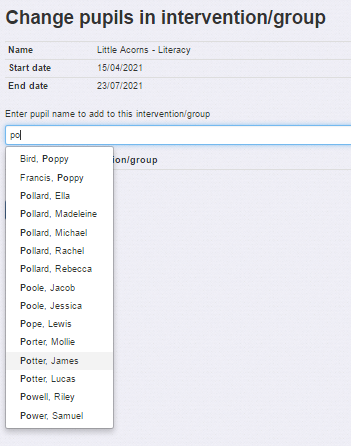 To remove a pupil simply select Remove next to the pupil's name.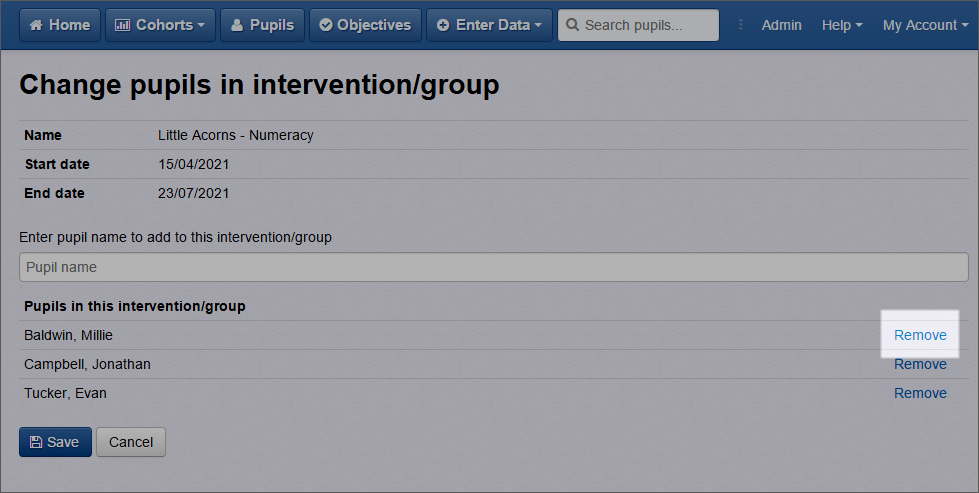 Once all the necessary pupils have been added/removed, just hit Save.

Change Start or End Date
This is the same process for both changing the start or the end date. Just select the new date from the calendar when it pops up. Hit Save and the date will be updated.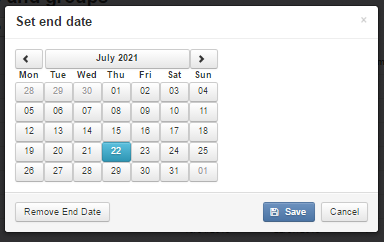 As the end date is optional there is an option to remove this in the calendar pop-up. Interventions/groups with no end date are considered to be ongoing.

Rename an Intervention/Group
Type in the new Intervention/group name in the Enter a new name section when prompted. There is an option to rename all instances of the Intervention/group as it appears throughout Insight by checking the box: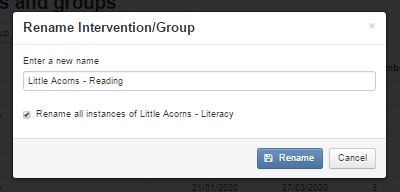 Select Rename to save the changes and the name will be updated.

---
---