Recording and exporting Phonics results: Autumn 2020
During the 2020/21 autumn term primary schools in England have a statutory duty to administer the phonics screening check for their current year 2 pupils. These are the pupils that missed out on completing the assessment when they were in year 1 - in June 2020 - due to the break in schooling. Year 3 pupils that missed a year 2 resit in June are not included in this and no data will be collected for those pupils.
Schools must complete the assessment by administering a previous year's phonics check by the end of the autumn term. To reiterate, this applies to all current year 2 pupils. Any year 2 pupils that do not pass it in the autumn term will retake it in June with the current year 1 pupils.
The guidance published here contains the following timeline for data collection and submission.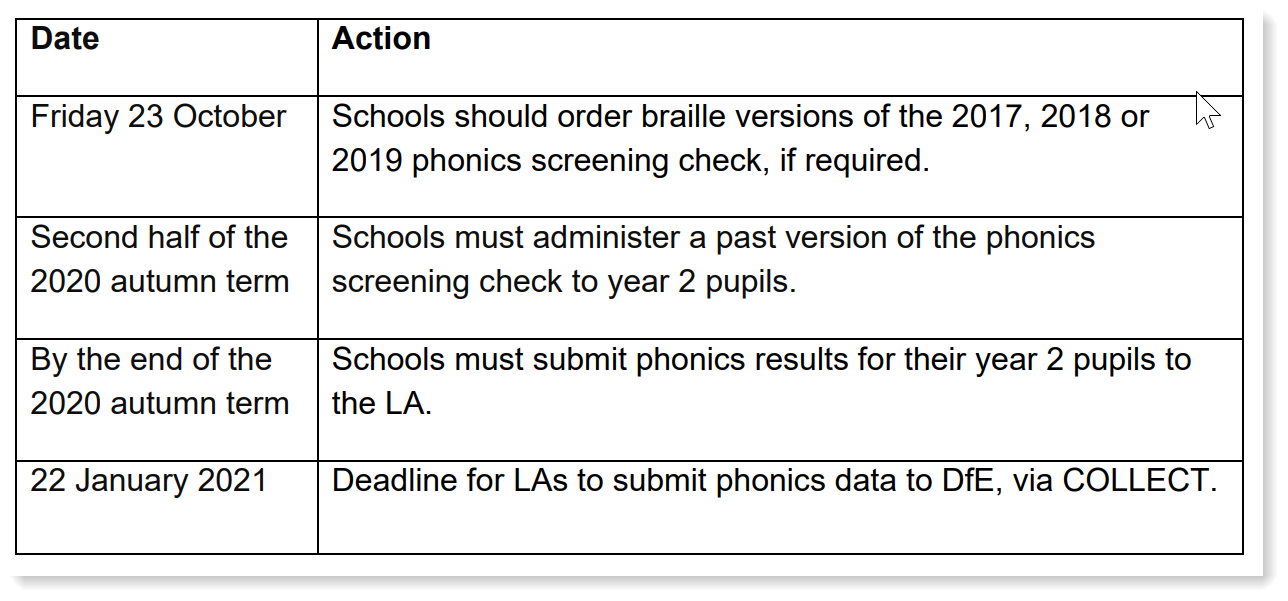 To manage this (hopefully) one-off assessment, we have created a temporary statutory assessment screen to collect the data.
Entering autumn term phonics scores for Year 2
1) Click on the Enter Data button in Insight and then select Statutory Assessments

2) Then select 2020 Autumn Phonics Screening Check from the menu options

3) Click the Load Mark Sheet button

4) And enter the phonics scores for each pupil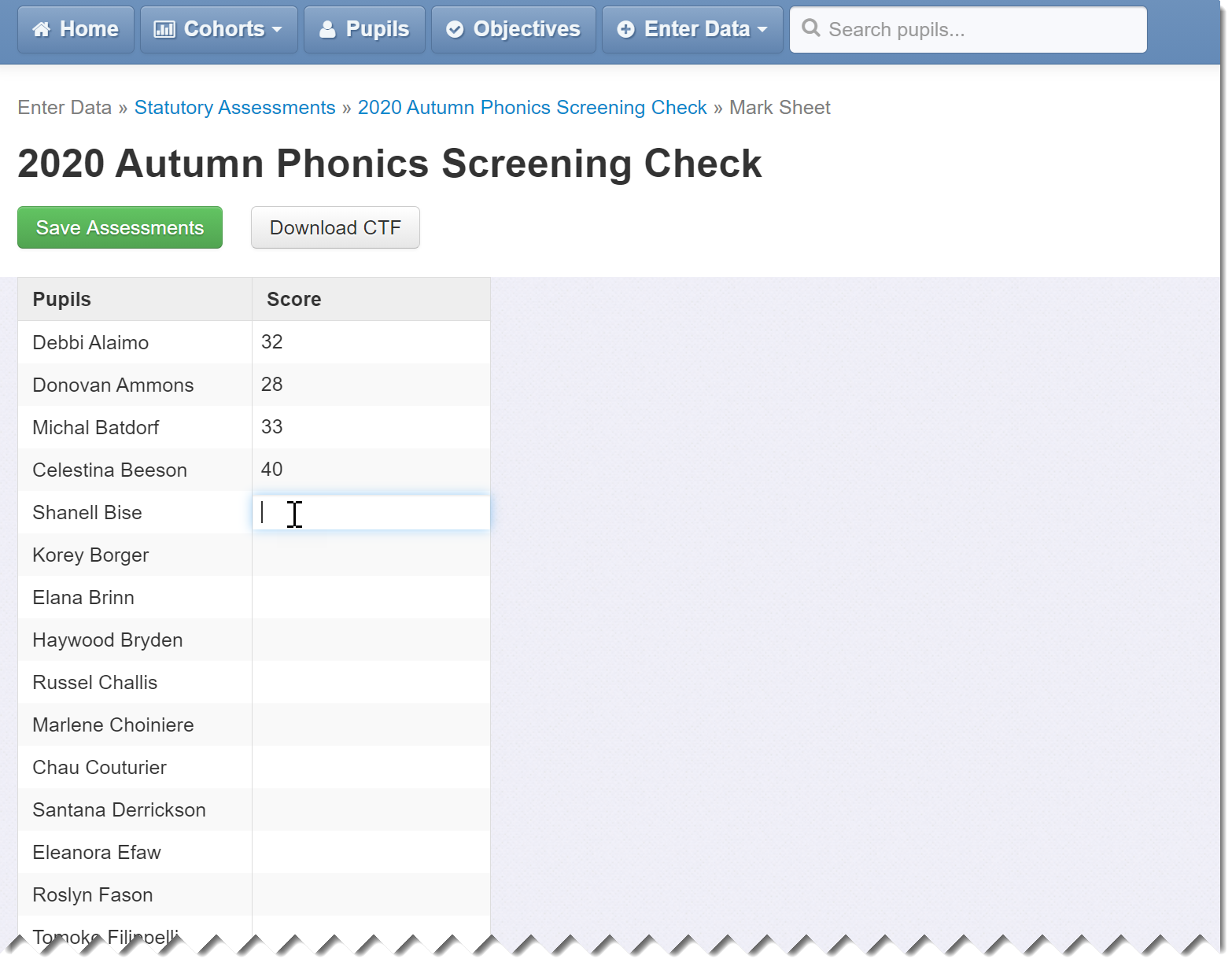 Once you have entered the scores for each pupil, click Save Assessments button and download the CTF. You can then import the CTF into your MI System (e.g. SIMS) to prepare the data for transfer to the LA.
We hope this help guide has been useful and that you find the process of entering phonics scores this term straightforward. Please get in touch if you need any help.
---
---